Dear Parents:
Wyoming Families for Hands & Voices is currently in the process of recruiting Parent Guides for the Hands & Voices Guide-By-Your-Side Program™! The "Guide-By-Your-Side Program" is a parent to parent program, linking parents of hard of hearing, deaf and deaf/blind children throughout the state with trained and experienced "Parent Guides." The goal of the "Guide-By-Your-Side Program" is to provide parents of children with a hearing condition the opportunity to establish a supportive relationship with another parent of a child who is deaf or hard of hearing; provide parents with unbiased and comprehensive information; provide parents with an understanding of the unique needs of infants who are deaf/hard of hearing; link parents to resources available locally, regionally and state wide; and to effectively link families to early intervention services or school age services.
Parent Guides are parents of children who are deaf or hard of hearing and are therefore uniquely able to work with parents of newly diagnosed children who are deaf or hard of hearing or parents who would benefit from connecting with another parent, by providing home visits, telephone calls, or virtual visits to meet our program goals. The GBYS Program Coordinator links a Parent Guide with the identified family and Parent Guides initiates a home/phone visit within 3 days of the referral. Parent Guides are part-time paid positions with Wyoming Families for Hands & Voices. Parent Guides are expected to attend an initial 2 day training (to be held immediately following the Hands & Voices Parent Training. GBYS training is Saturday, June 30th and Sunday, July 1st) and subsequent trainings approximately 1-2 times per year. Parent Guides are paid to attend these trainings.
Attached you will find the application form. We hope that you might consider applying. In addition, we would appreciate your assistance in helping us to "spread the word" by contacting other parents that you know and believe would make effective Parent Guides. Please forward this letter to any parents and/or other professionals who may have contact with parents.
Sincerely,
Kim Reimann,  GBYS Director
Application Due Date: Midnight, May 29, 2018
Submit application electronically to all three: wendy@wyhandsandvoices.org
mashell@wyhandsandvoices.org, and kimr@wyhandsandvoices.org
Mail application to:
Wyoming Families for Hands & Voices
PO Box 1033
Mountain View, WY 82939
Phone Inquiries: Kim Reimann, GBYS Director – Voice or Text (307) 258-0967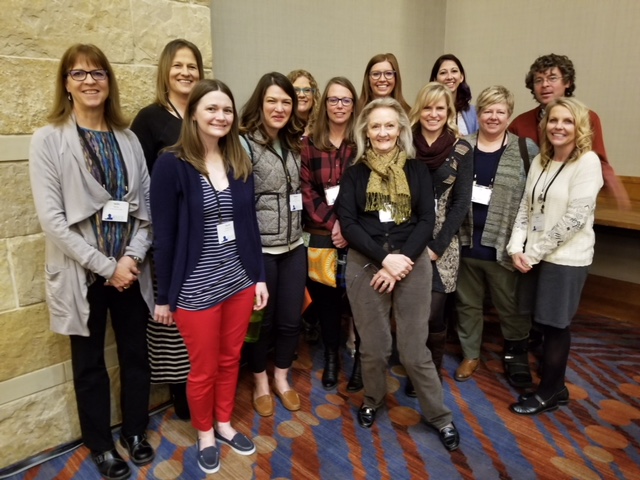 Testimonials from a Professional, a Parent and a Parent Guide
"Our region's Parent Guides have not only been guides and support for our parents of deaf/hard of hearing children; they have been guides for me, as a teacher, in working with parents. The Parent Guides and Lifetrack Resources MN Hands and Voices, are the first contacts that are given to our parents, so that they can establish a relationship with someone who's been there and done that. I was ecstatic when I found out that they would continue their services in MN after last summer's legislation. Before the GBYS program, we as teachers were doing our best to connect families. It was the piece that was fragmented or missing when a newly identified baby and family came to us. They have filled the gap. I believe that we have only just begun this already successful journey of parent-to-parent connections."
– Jill Rohman, Teacher of the Deaf/Hard of Hearing, SW/WC MN Service Cooperatives
"Guide By Your Side has been an amazing help. I must call my Parent Guide three times a month. When I have a question, she is the first person I call because I know I will reach her right away. It really helps when a parent who doesn't know anything about hearing loss can ask another parent anything. She's more like a friend, someone who understands, another mom who knows. If I didn't have someone to talk to, I'd be lost and not aware of where to go for help. This is a great connection. I know I can call her anytime. The program has helped me so much with my daughter. I love it. Of all the programs out there, this has been the most helpful."
– MN Parent
"The families make our jobs so worthwhile and make us realize why we are the chosen ones for these positions. I am beginning to realize the reason why I have a hearing loss and why my girls have a hearing loss is that we are able to share our stories with others and help them too! As I have told my families countless times, please keep calling with questions, because it is through those questions that I learn too."
– Brenda Hommerding, MN Parent Guide, GBYS/MN Hands & Voices