Wyoming Families for Hands & Voices Membership Info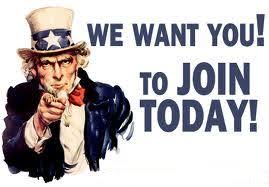 Thank you for your interest in Wyoming Families for Hands & Voices. With your annual membership you will receive discounted prices to workshops, the quarterly National Hands & Voices Newspaper, and state newsletter. As a non-profit organization, we are dependent upon subscriptions to the national newspaper and our newsletter, registration fees at our sponsored events, grants and other donations in order to function and to ensure that a non-biased voice remains available to all families.  Scholarships are also available to those families in need of assistance who are members.
Membership fees are tax-deductible. Fees are  $25.00 a year for a parent, family member or student, $40.00 a year for a professional and $50.00 a year for an organization or agency.
To become a member of Wyoming Families for Hands & Voices, please fill out our Membership Form, sign it, and mail with a check,money order or Venmo @Wyoming-HV-06 for the annual membership donation to us at the following address:
Wyoming Families For Hands & Voices
PO Box 1033
Mountain View, WY 82939
Be A Part Of This Dynamic Movement!
Become A Wyoming Families For  Hands & Voices Member Today!