We want to thank our Silver Sponsors
We want to thank our Bronze Sponsor
 Parent Training Speakers!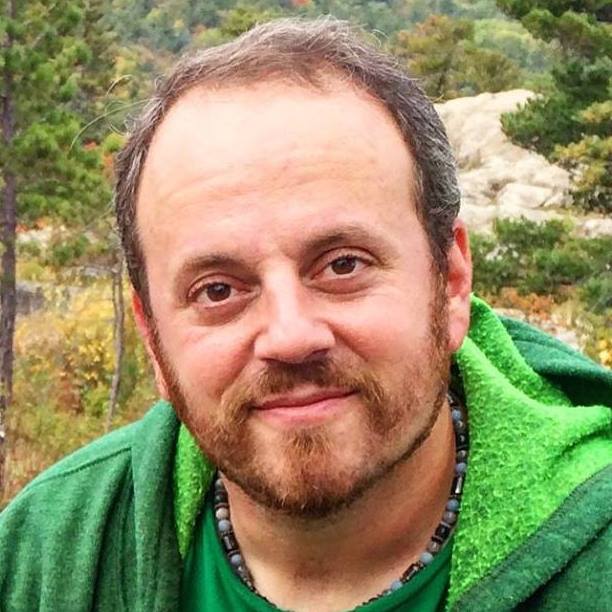 Pictured Above:  Jonah Berger
Keynote Speaker
Jonah Berger
Jonah Berger is 50 years old and lives in DeWitt, Michigan. He is the National Youth Programs Manager for the CMTA. He is the author of; He Walks Like a Cowboy. A book detailing the journey of life with a disability. He also wrote The Strangest of Places, a collection of stories from his trail.
He is a Father, Husband, Camp Director, Drummer, Motivational Speaker, and champion of the unusual. He has spoken all over the country spreading his message of facing your challenges with positivity and determination. "There is an amazing amount of strength to be found in the experience of weakness."
Visit Jonah's website at https://www.therhythmwithin.com/
Topic Discussions:
Raising a Child with a Disability
This session is an interactive discussion about the mindset of parenting through your child's challenges and differences. We discuss the importance of sharing your truths with others. We discuss the value in going past the boundaries put on our challenges. We discuss the role of the parent to support and get out of the way. Specifics are drawn from the presenters' experiences and the various parents' situations. Through this presentation, the parents learn and are inspired to teach their kids to learn to celebrate their differences and to find the gifts hiding in the challenge. Bottom line, attitude reflects experience. 
How to share your challenges with others (Self-Advocacy)
There is a secret trick to managing your challenges. Share them with others! In this presentation we will work on the art and benefits of talking about your challenges with others. Identifying the fears involved, practicing the act of explaining, and learning the many benefits of not trying to "keep the secret". We will learn the strength to be found when we take control over explaining our challenges to others. There is a great freedom to be found in the acceptance and sharing of our challenges. Be Yourself, no matter what.
Finding the gifts hidden in our struggles/attitude reflects experience                                                                                       
There are a great deal of lessons and gifts hidden inside of our challenges. The key is to practice looking for them. In this session we will talk about the gifts I have found in  my disability and how the participants can find their own. We will practice sharing the gifts with one another and do an activity to get us thinking about the benefits of our challenges. All leading to the ultimate cluse, Attitude reflects Experience.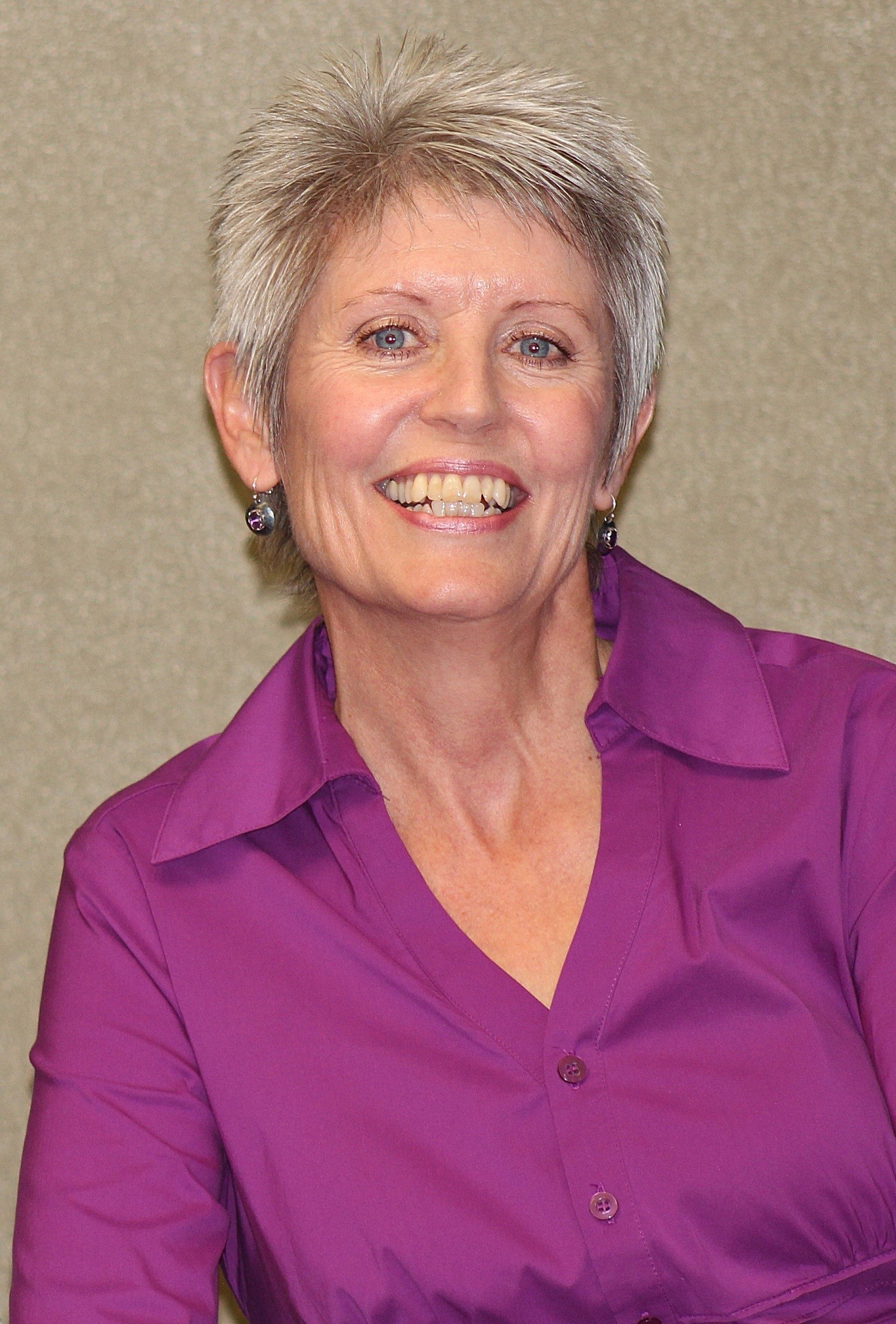 Pictured Above:      Billie Wortham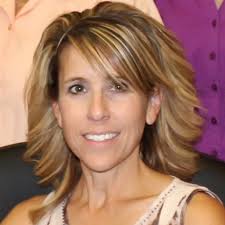 Pictured Above: Christie Fritz
Wyoming Department of Education Outreach for the Deaf and Hard of Hearing. Billie Wortham and Christie Fritz
Topic: Transition, Audiology and Procedural Safeguards
Billie and Christie will present on the following topics.
Transition: Tips and discussion surrounding transition processes across all ages from early intervention to graduation.
Audiology:  Learn or review what you already know about the basics of how hearing works and use this time opportunity for Q & A with an educational audiologist
Procedural Safeguards: Overview of procedural safeguards under IDEA designed to protect the rights of parents and their child with a disability and what to do if the parents and school disagree.
Billie Wortham is an audiologist who spent 8 years in a hearing and balance lab in Portland, Oregon then 21 years in her own private audiology practice in southwestern Wyoming before joining the WDE Outreach for Deaf/HOH team 10 years ago. She currently serves as the WDE Supervisor for the Deaf/Hard of Hearing team.  She holds a B.S. in Speech Pathology and a M.S. in Audiology from the University of Wyoming.
Billie has experience working in a variety of settings including hospitals, clinics, and schools throughout her 38 years in the field of audiology. She has served on the advisory boards for WY Hands and Voices, Wyoming Assistive Technology Resources (WATR) and the State Rehabilitation Council.   She is trained in Special Education Law, 504, facilitation and mediation.
Christie Fritz
Christie Fritz is a Teacher of the Deaf/HH (TOD) with 28 years of experience in the field of deaf education. She began her career teaching students who are Deaf/HH ages preschool-grade 12 in South Dakota, Wisconsin, Minnesota, and Wyoming. She joined the Wyoming Department of Education's Deaf/HH Outreach team in 2008 and continues in her role there today as an outreach consultant providing technical assistance in the area of hearing loss to 48 school districts and 14 child development centers. 
Christie is knowledgeable about amplification devices, impacts of hearing loss, IDEA, sign language, parent coaching, educational strategies, and auditory development, as well as other areas related to educating children who are Deaf/HH. Christie holds Bachelor of Science Degrees in both Deaf Education and Elementary Education, from Minot State University, a Post Graduate Credential in Special Education from the University of Wyoming and is currently completing a Master of Education Degree in Listening and Spoken Language, with a focus on family-centered practice, at Utah State University. Additionally, she holds an Advanced Plus rating on the Signed Language Proficiency Rating Scale (SLPI). Christie serves as a member of the TASK-12 National Board, Wyoming's Statewide Transition Team for Deaf/HH, and the WEII Plus Program Core Team. 
In her spare time, Christie enjoys being with her family, hiking, camping, home remodeling projects, animals, and photography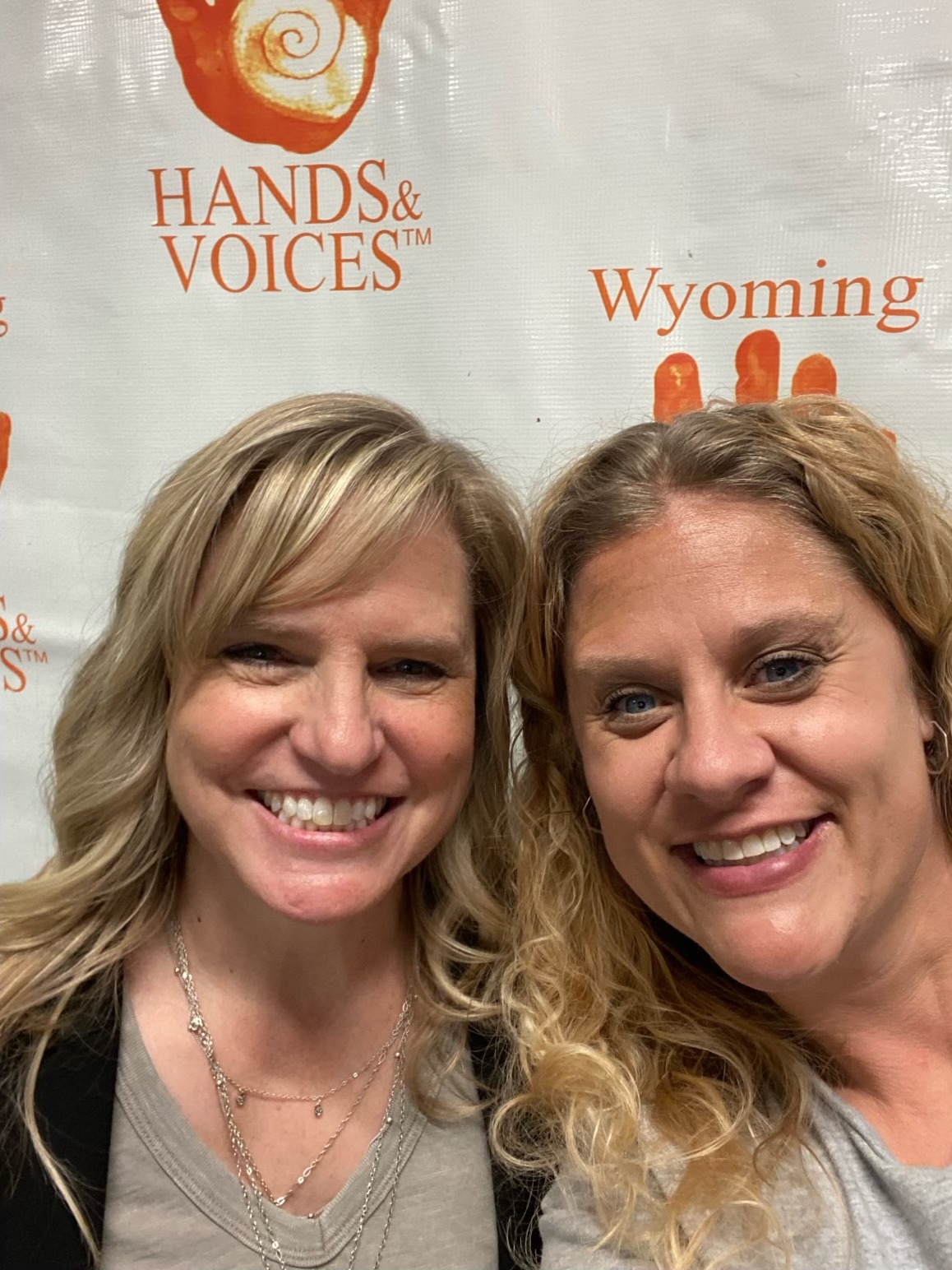 Pictured Above:        Kim Reimann and Betsy Tengesdal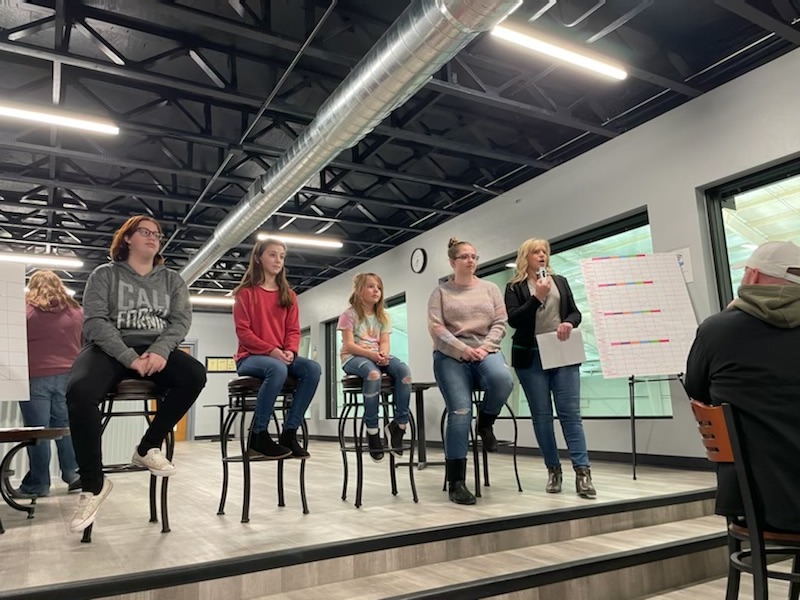 Kim Reimann: Wyoming Families for Hands & Voices, Guide By Your Side, Program Coordinator and CDC+ Audiology Parent Advocate/Family Educator
Betsy Tengesdal: Wyoming Department of Education, Behavior Consultant Wyoming Families for Hands & Voices, Teacher of the Deaf, Consultant
Topic Discussion: Self-Advocacy Through the Stages and Ages
Fostering self-advocacy in children with hearing loss.  Explore and learn practical tips and strategies of self-advocacy in children and adults with hearing loss throughout the different stages and ages of life from D/HH individuals.
Kim Reimann
Kim Reimann is currently the Wyoming Families for Hands & Voices, Guide By Your Side (GBYS) Program Coordinator and is a Family Educator and Second Tester at CDC+ Audiology Clinic in Casper, Wyoming. She was the former assistant director of Wyoming Families for Hands & Voices from 2011 to 2015 before stepping down to work in other roles. The oldest of her three children, Gabrielle, was born with a moderate to moderately-severe bilateral sensorineural hearing loss, thus starting her on the path to what she does today.
As a former educator and preschool director, Kim Reimann carried her love of education and helping others into her current role of serving families. Kim's passion is working with parents and their children by engaging the circle of support between parents and professionals (physicians, audiologists, early interventionists etc.). She helps to empower parents by sharing her story of raising a child with hearing loss, supporting families by connecting them with appropriate information, resources, and networks so that families can make informed, educated decision to help their child reach their fullest potential.
She never imagined that being a parent would lead to working with many different organizations to help children who are deaf and hard of hearing (D/HH) through connections with professionals, providing advocacy and support for families, and working to establish and maintain different programs for the benefit of children who are D/HH in Wyoming. Through the years, Kim has been grateful to be a part of the changes and growth of Wyoming Families for Hands & Voices and to work with so many amazing people.
Kim has two other children, Natalie and Curtis who help round out their family of five. In her free time, she enjoys spending time with her family and friends, reading, photography, hiking, traveling, and is always up to watching a good movie.
Betsy Tengesdal
Betsy Tengesdal has been a Teacher of Deaf/Hard of Hearing (TOD) since 2001. After graduating from the University of Tulsa with her Bachelor of Science degree in Education of the Deaf, she taught for 9 years in Minnesota. While in Minnesota, she worked with all ages of D/HH students ages birth through high school graduation. Betsy earned her Master's degree in Family Sciences from Texas Woman's University in 2004. From 2008-2014, Betsy and her family moved to Boys Town, NE where she and her husband were trained and served as Family Teachers for the Father Flanagan's Boys Town organization. While at Boys Town, Betsy was no longer teaching in the classroom; however, was learning what it meant to raise a D/HH child. While at Boys Town, Betsy and Jon's middle child was diagnosed with a progressive bilateral hearing loss. After leaving Boys Town in 2014, Betsy and her family moved to Wyoming, and she went back to teaching D/HH students.
In addition to being a TOD, Betsy is working with the Wyoming Department of Education as a Behavior Consultant. In this role, Betsy collaborates with teams across the state of Wyoming to brainstorm strategies to set students up for success and to teach prosocial skills. This collaboration has been a dream of Betsy's and seeing it come to fruition has been a privilege and an honor for her to work with IEP teams in this way.
Seeing things as both an educator, as well as a parent of a child with hearing loss, gives Betsy the ability to see situations from both sides of the table and a passion to find ways for parents to feel supported and encouraged in their parenting journey.
In her spare time, Betsy loves cooking, collecting stamps in her passport, exploring the beauty of Wyoming, and drinking tea with friends or alone with a great book.